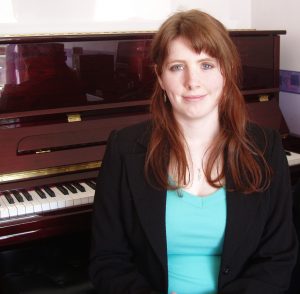 2006 – Present
Guitar teacher / Music School Director
Trinity Rock and Pop
Rock School
Registry of Guitar Tutors
Susan Callaghan (BA) is the Director of the Lucan School of Music which she set up in 2006. Susan received a FETAC Level 2 award in Music Technology at Kylemore College; and BTECH Higher National Diploma in Sound Operations and Production and an Honours Bachelor of Arts Degree in Media Production and Management (Ballyfermot College of Further Education).  In recent years, Susan has participated in the Kodály Society of Ireland summer course, and completed the International Summer School for Kodály-based Music Pedagogy in the Kodály Institute of the Liszt Ferenc Academy of Music in Kecskemét, Hungary.
Growing up in Lucan, Susan played the flute in the Lucan Concert Band for over 10 years.  She has played guitar since 1993 and has taught guitar since 1999. As a songwriter / singer / guitarist / sound engineer Susan has worked with bands in a variety of styles both playing live and recording. Currently, Susan plays guitar with the Spook of the Thirteenth Lock's Electric Guitar Orchestra as well as working on her own original music which is available on www.suecallaghan.com.  Susan is Musical Director of four community choirs, two of which are with the organisation Music Matters in particular working with singers of all abilities who have intellectual disabilities / restricted mobility.
"What I love about teaching is helping my students achieve their goals; that means something different for everyone.  For some it is sitting exams or playing at a school assembly, others want to write their own songs or get into more technical electric guitar, some students are happy when they can strum the guitar and sing along.  Every class is different but I'm happy to tailor the classes to each individual / group to keep it fun, encourage practice, and foster a love of music.  I believe if you have a passion for music the hard work that's needed to develop an understanding of music theory and good technique is much more rewarding and enjoyable.  If you are learning your choice of music that gives much more motivation to practice than a set syllabus.  Finger exercises, chords, scales and theory are an important part of the classes too and will all contribute to the student reaching their target."
2008 – Present
Piano / Theory
RIAM (Royal Irish Academy of Music)
ABRSM (Associated Board of the Royal Schools of Music)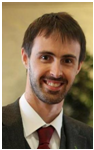 John Prendergast has achieved the following qualifications: Diploma in Music Teaching and Performance (First Class Honours, RIAM 2012), L.R.I.A.M Piano Performance Diploma (2010), B.A. in English Literature and Music (First Class Honours, TCD 2007), A.R.I.A.M. Piano Performance Diploma (2005), A.R.I.A.M. Piano Teaching Diploma (2004).
He takes lessons with the concert pianist, Archie Chen, and believes in life-long learning (for him and his students). Recently he won the Caroline Elizabeth Reilly Memorial Cup for the Senior Solo category at the 120th ESB Feis Ceoil Music Festival on the 14th March 2016. He has accompanied choirs, singers, instrumentalists, and played with a jazz ensemble in France. He is on the panel of Local Centre Music Examiners for the Royal Irish Academy of Music.
"My aim is to help a student get to the point where they find joy in the music because the hard work of learning to read the notes, use the correct technique and shape the musical patterns expressively has become second nature. Ideally, the student will ultimately be equipped to explore different styles of music on their own, and find joy as well as the capacity for self-expression through music for the rest of their lives. This requires regular, focused practice, the willingness to set small goals and to patiently make small improvements all the time, so that over months and years the student will surprise and amaze themselves at what becomes possible for them. I like learning to be as fun and playful as possible, with a relaxed, friendly atmosphere in the class, while at the same time always working for a high standard in whatever music we are playing. I also like to use different approaches to suit different learners, and the shortest route to beautiful music can take different paths. "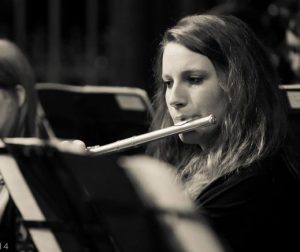 2011 – Present
Piano / Flute / Junior Cert / Leaving Cert /Theory
RIAM (Royal Irish Academy of Music)
ABRSM (Associated Board of the Royal Schools of Music)
With a Bachelor of Music Education Johanna Kenny works full-time as a professional musician with the Defence Forces where she plays flute/piccolo in the Band 2 Brigade and piano in their Big Band (Jazz & swing style). She is also a member of the Dublin Concert Band (National Band Championship winners 2016) and has toured Ireland with many university, amateur and professional groups as well as Europe, particularly with Trinity Orchestra.
As well as preparing students for exams Johanna brings elements such as Keyboard Skills, playing along with pop songs by ear, Pop, Flute Ensemble, and Piano Duets (perfect for siblings) into her classes.
"I am a fan of both the Kodaly and Dalcroze methods of teaching for young students. Having studied many strains of music pedagogy at university I incorporate many of the physical aspects of these two particular methodologies in my own practice. Over the years at LSM I have developed a 'practice plan' to help students with their homework. The plan is fool proof in the sense that even parents with no previous musical experience can assist their child with his/her daily practice."
RIAM (Royal Irish Academy of Music)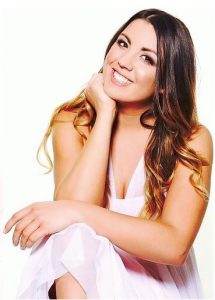 Sarah Bass has a BA in Music Performance, and a Diploma in Vocal Coaching (LRIAM).
As well as being an active singing performer herself for weddings, funerals, and special events, Sarah teaches in Oblivion Recording Studios, Dunboyne where she runs the following workshops:
Recording Workshops: these workshops generally run for about two weeks. Students learn recording technique as well as building confidence and gain experience of singing in a recording studio.
Princess workshop: for younger students incorporating basic vocal technique, with fun easy songs and recording a music video. There is an after party in The Pampered Princess where all students are given a goodie bag with cds and treats!
Sarah's Angels: This is a choir based in Dunboyne. they put on regular performances for different charity events such as Crosscare, The Jack & Jill Foundation, SVP and many more! The girls recently supported the Dublin Gospel choir and received a great response.
Adult Choir: Recently formed to facilitate older students who were interested in doing some more group/choral singing. The choir has since grown and we are planning to put on our first performance in August in aid of the Jack & Jill foundation.
School Practical Exams: for anyone who has music practical exams but would prefer to sing in a group rather than solo. I ensure the songs picked are appropriate and suit the student.
Sarah works for Central Entertainment. This is a booking agency which currently has over two thousand acts registered. She tries to promote her own students as much as possible. Central Entertainment is also connected with Step Records, a small label set up to help aspiring singer/songwriters to get there music heard.
"I teach performance technique which is vital for any singer who wants to pursue a career in music. A student must be able to deliver a good performance when using their voice/instrument.  I cater for all voice types and styles. The standard singing syllabus doesn't always appeal to students and as a teacher it is important that the student learns how to use their voice the right way singing repertoire they enjoy!
The first question I ask a student is "what do you like to sing?". I won't make a student do anything they don't want to do and it is important to me as a teacher that my students really enjoy the lessons.  Some students write their own music and bring their guitars with them.
I also work with students who really lack confidence but just love to sing! I work on building confidence, I involve them in a few group/choral performances until they feel ready to perform on their own.
My youngest student is 6 and my eldest 82. Every student has different aspirations and reasons for wanting to learn to sing! I teach all levels of singers and adapt a personal approach with all of my students to make sure that they enjoy what they are doing while making progress! "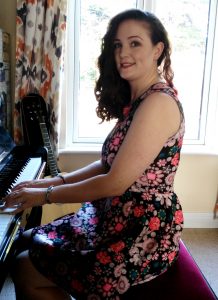 2012 – Present
Piano / Keyboard / Theory
RIAM (Royal Irish Academy of Music)
ABRSM (Associated Board of the Royal Schools of Music)
LCM (London College of Music)
Gill Carr has achieved the following qualifications:  BMus NUIM (2:1 Honours) ARIAM Associate Teacher Diploma (RIAM), and Senior Certificate in Pianoforte (RIAM).  She teaches Classical, Contemporary, Pop, Rock, and Beginners Jazz piano / keyboard styles.
As a performer Gill has been an active member of Maynooth University's ensemble Schola Gregoriana since 2013.  This included travelling to Hungary in July 2014 to represent Ireland and Maynooth University, in the V International Gregorian Chant Festival in Vac.  She performed the keyboard in Jesus Christ Superstar with UCD Community Musical (2014) and in Phantom of the Opera with UCD Community Musical (2013).
"Every class is tailored for individual students, of all ages, to give them an understanding of music to enable them to enjoy playing at whatever level they can. Those wishing to take examination grades will cover all aspects tested in examinations; technical exercises, aural skills, theory and performance. All classes are conducted in a relaxed manner with an emphasis on enjoyment."
2011 – Present
Saxophone (alto, tenor, soprano) / Clarinet
ABRSM (Associated Board of the Royal Schools of Music)
RIAM (Royal Irish Academy of Music)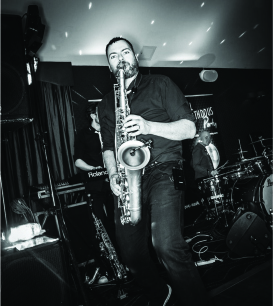 Gavin Kerins has achieved his Bachelors of Arts in Jazz Performance at the Newpark Music Centre.  Throughout college and since, Gavin has freelanced in Dublin city, holding jazz residencies at Cafe en Seine, Brasserie le Pont  and Coppinger Row, amongst others. He has also depped in the old Late Late Show house band led by Frank McNamara.  As  a member of Dublin ensemble The Jimmy Cake, he played a support slot for Kraftwerk at the Day in The Life Festival, Royal Hospital, Kilmainham, in 2008.  Gavin is a long-standing member of one of Ireland's most successful event/corporate bands- Till Death Do us Party – who featured in the RTE Radio documentary 'Band of Gold'.  Recent clients have included Accenture, Air BnB, and Heineken Ireland, performing at the 3 Arena to over 1500 people. He has been playing professionally for over 14 years and is a veteran of over 1000 paid gigs.  Gavin has taught clarinet and saxophones at Lucan School of Music since 2011, having previously taught at Dun Laoghaire School of Music.
His approach puts dual emphasis on classical technique through scales ,sight-reading, grade examinations,etc, and the traditionally aural approach to jazz- transcription,improvisation, etc.  Gavin puts an emphasis on familiarising the student with playing in time with other musicians early on through use of recorded accompaniments, where possible. He utilises practice time efficiently by working on individual segments of a piece with metronome at increasing tempos,etc.  Demonstrating tonal/intonation/breathing/embouchure  exercises specific to woodwind instruments is an important part of his classes. Finally, aural to written transcription of classic jazz recordings will be taught to more advanced students.
"Each player, beginner or advanced, has their own distinctive tone, and therefore it is vital that we first concentrate on developing that warmth of tone and intonation (tuning).  The saxophone and clarinet are widely used in bands and ensembles. Once the tone is in place we can move on to sight-reading, music theory and technique to equip the student with the necessary tools to play in these settings.  At the Lucan School Of Music our aim is to make these learning these concepts an enjoyable experience, whether the student is focused on learning for exams or learning for fun!"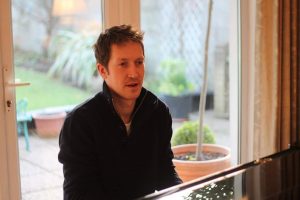 2012 – Present
Piano /Organ / Music theory
RIAM (Royal Irish Academy of Music)
ABRSM (Associated Board of the Royal Schools of Music)
Colum McNamee is a graduate of Schola Cantorum conservatoire in Mullingar, following a five year scholarship, he has a 2.1 Bachelor of Music degree from NUI Maynooth and a PGCE in Music, University of Cambridge.  At Cambridge he concentrated in composition through education.
As a qualified secondary and third level music teacher Colum has extensive practical knowledge of multiple musical genres. This broad knowledge has application to students learning for general interest, those seeking to achieve exam grades in their chosen instrument and those studying an instrument as part of a more widely examined music curriculum at school.  HIs approach to piano is passing on a love for music by nurturing both technical ability and the students' enjoyment of their preferred genres – maintaining their focus and enthusiasm for playing.
Stylistically he specialises in expanding a student's repertoire outside of the typical standardised grades. As a performance musician Colum plays in restaurants, golf clubs and at events across the country in solo performances.  He currently plays and records both piano and synthesiser in a rock band in addition to playing jazz and blues piano.
"Outside of the exam syllabus I also seek to strengthen the underlying personal skills of my students which form transferable skills contributing to their personal development. For example I encourage self-discipline in my students through practice by combining technical exercises and grade study with student-selected classical and modern pieces. My approach also allows students to build their self-confidence through performance and positive reinforcement. I encourage students to take pride in their work and have fun in learning."
RIAM (Royal Irish Academy of Music)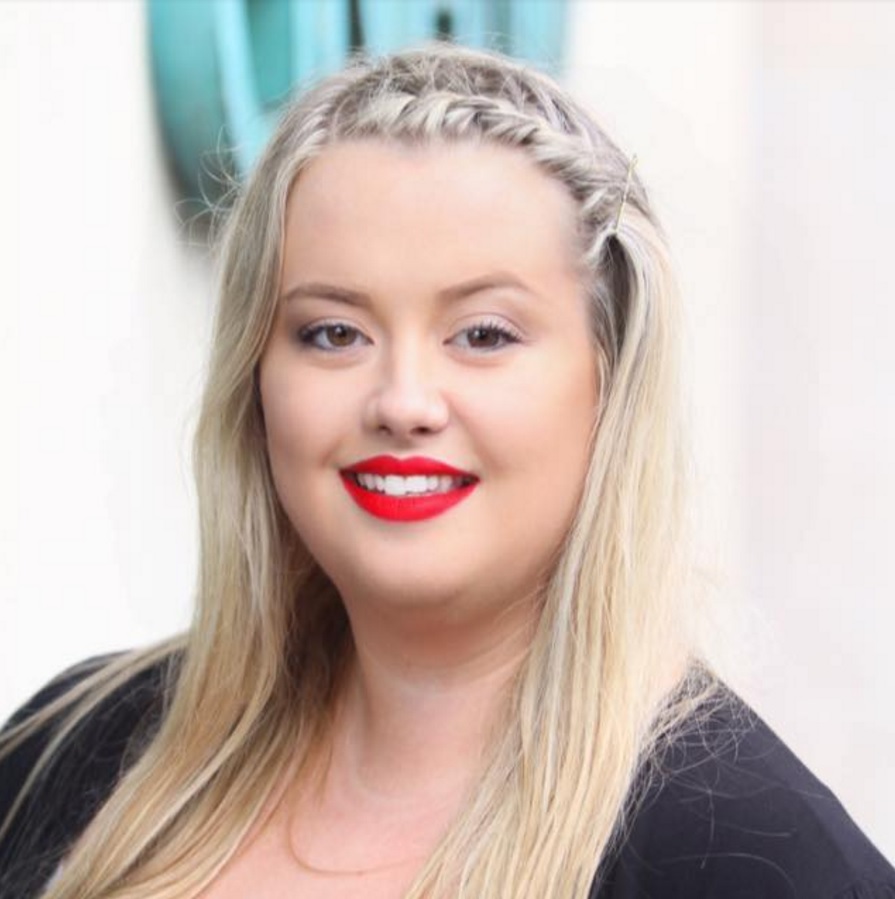 Rebecca Rodgers has a BA in Music Performance from The Royal Irish Academy of music (RIAM), a Diploma in Vocal Coaching from The RIAM (LRIAM), and a Masters in Music Performance from The RIAM & Trinity College Dublin. She is Currently a Young Artist with Northern Ireland Opera and has various opera roles throughout the year, as well as working with a music `management company playing in hotels and bars at the weekend and teaching privately.
Rebecca can teach a wide range of styles including Opera, Pop , Musical Theatre, Rock, and Jazz.  She focuses on performance technique, breathing technique, vocal health, languages for songs and arias  (Italian, German, French, Czech, Irish and Latin) and building the confidence of the singer.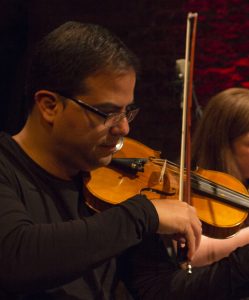 2010 – Present
Violin / Theory / Ensemble
RIAM (Royal Irish Academy of Music)
With a BA in Music from the University of the Americas, Mexico, Antonio Garcia-Lopez first moved to Ireland to pursue his MA in Community Music from the University of Limerick.  The strong tradition of music in Irish culture was the reason that Antonio chose Ireland, and he is well versed in Irish traditional music which he brings into his classes as well as classical music.  Antonio started the Lucan School of Music's chamber orchestra, where students can come together to learn ensemble playing skills.
Antonio is the founding member of Mariachi San Patricio (St Patrick's Mariachi), bringing the traditional music of Mexico to the Irish audience.  He arranges the music for the group who regularly play events for the Mexican Ambassador.  2016 was their biggest year yet, playing support to Jerry Fish in Vicar St, and Rod Stewart in Nolan Park, Kilkenny, and Electric Picnic!
"I work with a music facilitation approach, this moves away from the traditional Teacher / Student concept.  The student is an active participant in the process, not a passive receptor of the teacher's knowledge.  The student's initiative and creativity is the most important thing and needs to be encouraged."
2006 – Present
Piano / Theory
ABRSM (Associated Board of the Royal Schools of Music)
RIAM (Royal Irish Academy of Music)
Leinster School of Music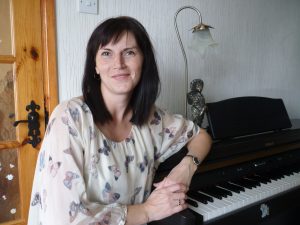 Vita Galla graduated Riga Teacher Training and Education Management Academy, where she received a BA degree in piano teaching and performance.  Vita plays accompaniment for RIAM / ABRSM exams and has worked accompanying choirs such as Latvian choirs 'Elvé' and 'Diva Voces'.  She has worked in two kindergartens in Latvia as a music teacher teaching pre-instrumental classes with singing, dancing, co-ordination exercises, analyses of dynamics and tempo, pitch, and developing exercises for rhythm.  As well as working well with beginners and younger children, Vita can teach up to Senior Certificate level, and a varied repertoire for more experienced students.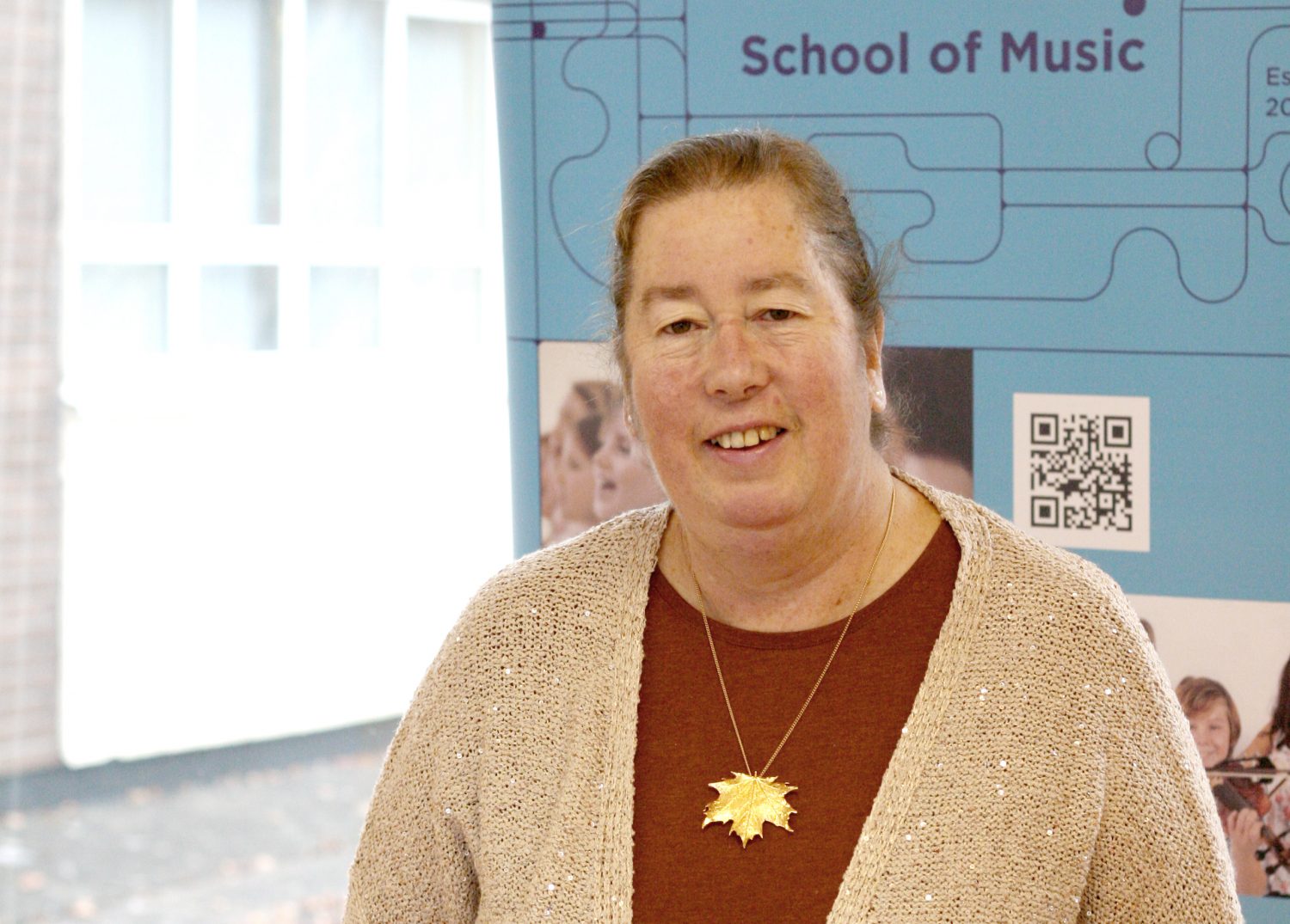 2006 – Present
Piano / Resident Accompanist
RIAM (Royal Irish Academy of Music)
Kathryn Toolan Coakley was awarded a scholarship with the RIAM at age 11.  She attended under Miss Copeman for five years and did 'in house' Academy exams during this time in Performance, Theory and Harmony.  She was successful in Dublin Feis Ceoil, Feis Maitin and Sligo Feis Ceol at this time.
As a performer, Kathryn plays in the Powerscourt Townhouse Centre and Finnstown Castle Hotel.  As an accompanist Kathryn plays in Griffeen Educate Together School once a week, accompanying the school assembly's singing, as well as doing RIAM accompaniment for instrument and voice.
"I try to 'pass on' the invaluable range of techniques passed on to me by Miss Copeman, and introduce the student to a wide range of musical styles.  My main aim is to instill a love of music in the student."
2008 – Present
Piano /  Bassoon / Theory / Leaving Cert / Junior Cert
RIAM (Royal Irish Academy of Music)
ABRSM (Associated Board of the Royal Schools of Music)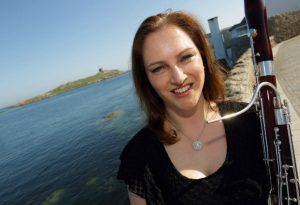 Cliona Warren has a BMUS Performance Graduate Diploma and an MMUS Performance Higher Diploma in Education.  As a trained secondary school teacher she set up a Leaving Certificate program and orchestra in Mount Anville Secondary School.  As a performer she regularly plays bassoon with several orchestras including the RTE National Symphony Orchestra,  Irish Chamber Orchestra, RTE Concert Orchestra, and Wexford Festival Opera Orchestra.  Cliona has also taught singing and dance, and brings popular music into her piano classes as well as the classical repertoire.
"I believe it is vital to have a good relationship with each student.  I always check to make sure a new concept or idea is understood and the exam results my students achieve have been consistently high."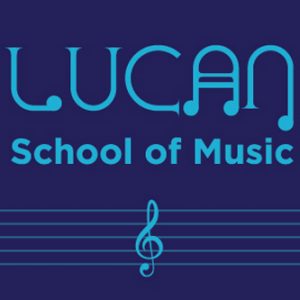 2006 – Present
Guitar / Music Technology / DJ Skills
A guitar player from the age of 12 Dermot graduated Ballyfermot Senior College in Audio Production and Multimedia before starting out in recording studios working with international recording artists including Robbie Williams, U2 and Carole King.  Mixing and recording sound for film and television including writing music soundtracks and remixing tracks for Irish artists including Academy Award winner Glen Hansard. He left studio work and established himself in the live music scene with high calibre tribute shows that have played all the countries major venues including The Olympia, Vicar St, The Academy and The Button Factory for over 15 years. His extensive experience has helped guide previous students who became involved in bands to success in winning competitions and headlining show cases.
In his classes Dermot teaches rock / acoustic / classical / improvisation techniques on the guitar, as well as Studio Recording and Engineering, Computer Music Composition and Production, Computer Music Systems, Live Sound for Small Venues, Audio Post Production, Music Studio Production, Sound Creation and Manipulation, and Public Performance Technology.
"Each student is unique, so patience and empathy are a must to let the student progress at a pace that suits their needs and time constraints.  I let them choose the songs of their favourite artists and use them as a way to explore music theory and improvisation to give them a well rounded understanding of what music is really all about. Part of that understanding includes thinking for themselves through applied knowledge, a hard habit to establish as students spend so much time just repeating what they are told in school.  For younger students a sense of fun and positive re-enforcement of their ability will give them confidence and a self belief that will develop good practice habits."
2010 – Present
Guitar / Junior Cert / Leaving Cert
ABRSM (Associated Board of the Royal Schools of Music)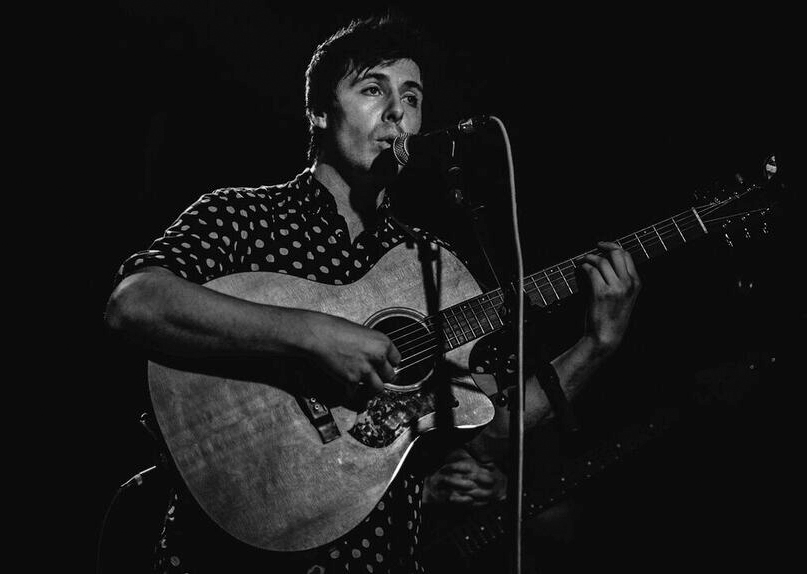 Greg studied music at N.U.I Maynooth, where he gained a B.A. in Music and a Masters in Contemporary Composition. He has earned his Theory and Guitar exams with ABRSM and Trinity College London respectively. His interests are in Electric guitar, Beginner Jazz, Improvisation, Bass Guitar, Pop/Rock Singing, Ensemble/Group Performance, Theory, Composition, Classical arrangement and Orchestration.
Greg has vast experience in performing and regularly gigs and releases music as a solo artist (under the name Greg Clifford).  His music is an amalgamation of indie rock, folk and even touches of classical music and embraces many styles and sounds. He has toured internationally with a 25 piece classical guitar ensemble, as well as playing drums with an Irish trad outfit. In the past he has played session guitar, bass and piano with bands in the studio and at concerts. He has also worked as a producer and arranger on projects (including arranging string quartets for early Hozier demos).
"I aim to create an atmosphere conducive to learning and enjoying music. Music is a wonderful thing and is so vast, and I want my students to embrace it and explore music. I try to encourage their own paths and interests, while balancing syllabus content. I'm an approachable teacher who has, I believe, a strong rapport with my students."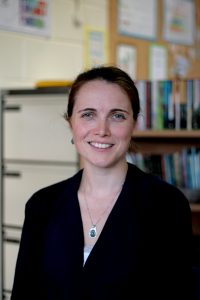 2010-Present
Piano / Trumpet / Voice / Music Theory / Junior Cert / Leaving Cert
RIAM (Royal Irish Academy of Music)
ABRSM (Associated Board of the Royal Schools of Music)
Fiona studied at N.U.I. Maynooth earning a B.A. Honours Music Degree and a Higher Diploma in Music Technology. Following this, she studied at U.C.D. where she earned a Professional Diploma in Education (First Class Honours). Her areas include classical, jazz standards & rudimentary improvisation, standard rock, pop & blues chord progressions and film music.
As a performer, Fiona was a long-term member of the Lucan Concert Band and also briefly played in the National Youth Orchestra of Ireland. She has been a performer in numerous choirs including Maynooth University Chamber Choir and Cantairi Avondale. She also plays trumpet with The Essential Big Band and The Candidates funk band. She directed Colinstown Park Community College student choir in preparing for Emmanuel 2016 and conducted and accompanied St. Mary's Parish Children's Choir from 1999 2002. Fiona has performed in many venues including National Concert Hall, the John Field Room, Riverstown Hall Maynooth, St.Andrew's Church Westland Row, University Concert Hall Limerick, praga cantata in Prague, St.Patrick's College Chapel, Adam & Eve Church, Christchurch Cathedral, St. Patrick's Cathedral and The Helix, as well as numerous festivals including Electric Picnic, Knockanstockan, Castlepalooza and Life Festival.
In her classes, Fiona's uses many different techniques including dexterity, fluency, speed, memory techniques, breathing and focus techniques and aural training.
"My aim in each lesson is to empower my students in taking ownership of their instrument and their learning so that they may find joy at the heart of their diligence."
2006 – Present
Introduction to Music (Pre-Instrumental)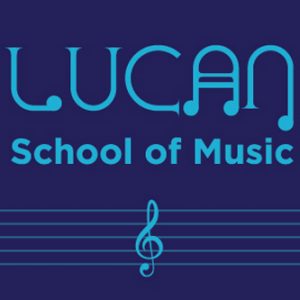 Anne has been teaching the Introduction to Music course since the school opened in 2006 and most of her students have gone on to study instruments and singing with Lucan School of Music. Anne has a Bachelor of Music Degree (Hons) and plays the Irish Harp with the Kylemore Harp Ensemble. She has grade examinations and a bronze and silver medal in Irish Harp recital from the Royal Irish Academy of Music.  She also teaches music in primary schools with the Schools Completions Programme teaching music to children from junior infants to sixth class.
Anne specialises in the Kodaly method of early childhood music education and has undergone courses and workshops held by the Kodaly Society of Ireland in conjunction with in the  Kodaly Institute of the Liszt Ferenc Academy in Kecskemét, Hungry. Anne has directed children's choirs for both sacred and secular music. To quote Zoltan Kodaly;
"to teach a child an instrument without first giving him/her preparatory training and without developing singing, reading and dictating to the highest level along with playing is to build upon sand"
It is this preparatory training that is the focus of the Introduction to Music Course.
"My aim is to teach the foundations of music in a fun and relaxed atmosphere in order that the children gain an appreciation of music and a desire to go on to pursue an instrument or voice training."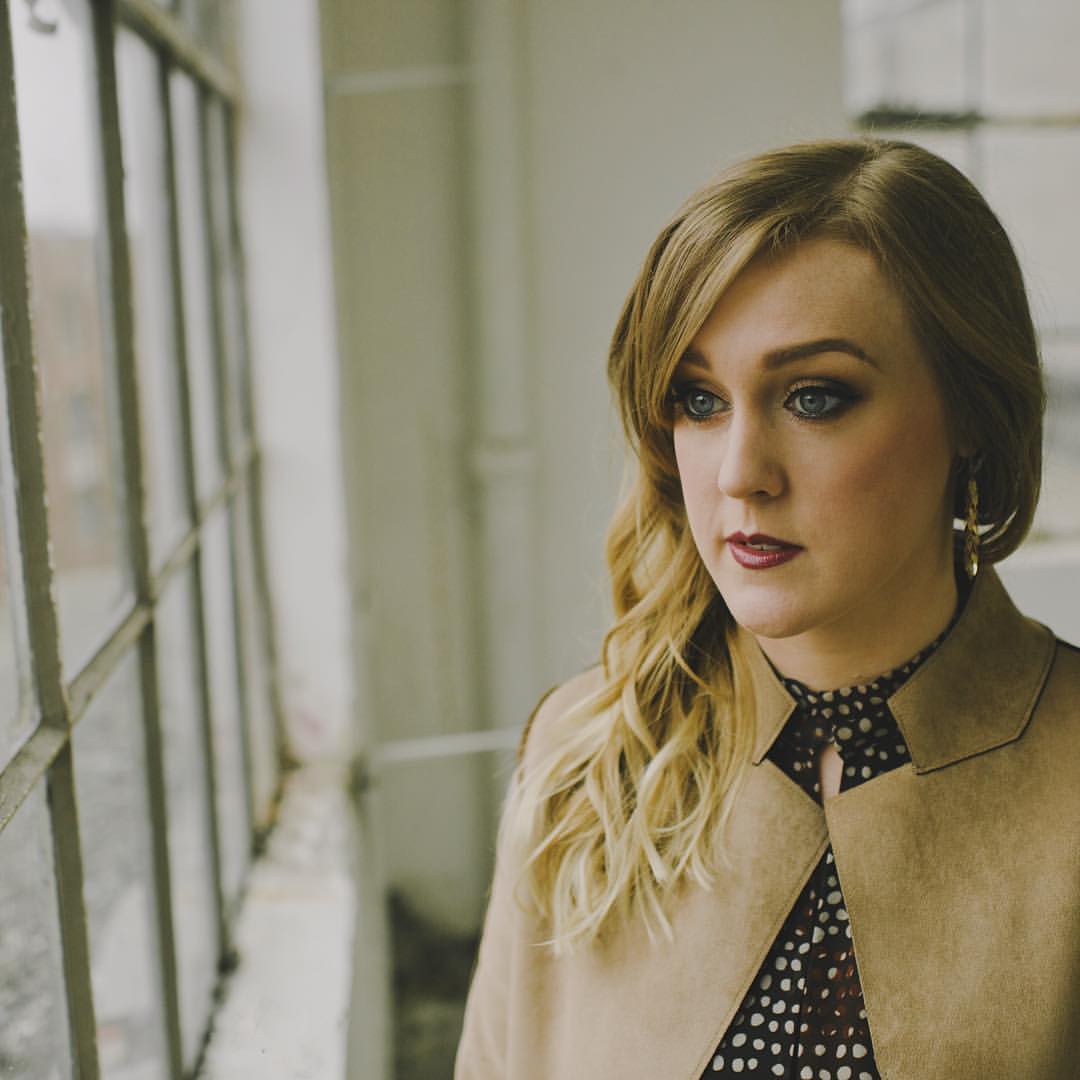 2011 – Present
Electronic Keyboard / Music theory
RIAM (Royal Irish Academy of Music)
LCM (London College of Music)
Anna joined Melody School of Music at age 11 where she received one to one tuition in preparation for the Electronic Keyboard exams through the Royal Irish Academy of Music. She then went on to study music in Ballyfermot College of Further Education, better known as the Rock School. From there, Anna went to NUI Maynooth to study the BA in Music and Business achieving a First Class Honours. At present, Anna is the Dublin Representative for London College of Music also she teaches in Newbridge School of Music as well as the Lucan School of Music.
Anna is a member of the Dublin Gospel Choir where she has performed with Ennio Morricone, Kodaline, Outcast, and Westlife to name but a few. She is also a backing vocalist for The Riptide Movement, touring throughout Europe and appearing on National TV shows. She has recently finished recording backing vocals for the bands new  album in Windmill Lane Recording Studios. Anna also features regularly in Irelands premier motown band, The Dionnes further extending her versatile repertoire.
She holds a wealth of experience in composing and arranging music for various projects and events. She is currently working on her own compositions which will be on her EP set to be released in 2017.
"Anna is a great tutor, she makes you feel comfortable and has a very relaxed and easy to understand method of teaching, if you always wanted to learn how to play the piano or keyboard I couldn't recommend her highly enough" Malachy Tuohy – The Riptide Movement
"Anna has been a valued member of the Dublin Gospel Choir for many years; she is always committed, enthusiastic and professional. Her talent and strong passion for music make her a joy to work with" Orla Gargan – Dublin Gospel Choir
"Whether students want to learn for fun or take exams, my classes are aimed at building each individuals confidence no matter what level the student is at. I believe self-confidence is extremely important and can be learned and built on. Enhancing skills and goals keep motivation levels high and help with important decision making with educational and career routes. In my classes,  I teach music theory, prepare students for exams and also let them choose music pieces in which they are inspired and influenced by. The joy of being able to play an instrument is always highlighted throughout the year and when the student is ready,  I always encourage performances where possible."
2016 – Present
Piano / Flute
RIAM (Royal Irish Academy of Music)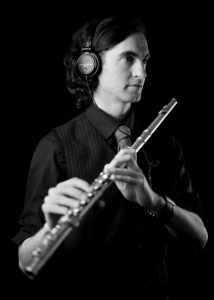 Aidan Murphy is a flute and piano player who has been teaching for over 10 years. He is proficient in classical and jazz styles from beginner up to advanced.
In his spare time he is a songwriter performing regularly around Dublin. Aidan is also an accomplished orchestral arranger, having written string quartet arrangements for over 20 performers in the Bamboo Sessions songwriter showcase. He is also a freelance arranger for musicals and recording projects.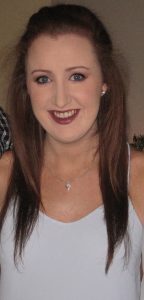 RIAM (Royal Irish Academy of Music)
Leinster School of Music
Rachael has performed with the Maynooth University Choral Society in the College Chapel. She has participated in concerts and carol services in Maynooth University. Rachael is currently studying the Professional Masters in Education and a Diploma in Piano at the RIAM.
Rachael teaches Improvisation, Harmonisation, Transposition and styles that include Popular Music. She keeps her students entertained with a wide variety of musical genres where they can study their examination syllabus but also rewards students by allowing them to pick a song of their choice to focus on after the exam. She believes this is something which can motivate the student to study for their exam and push themselves to succeed because they know they will be rewarded with a song/ music that they enjoy outside of the syllabus.
Rachael would love to pass on her adoration and passion for music to students because it is a great way to express who you are as a person. She always tries to make music a fun experience for both the student and teacher. For Rachael, it is a combined effort as seeing a student do well is not only a personal achievement for the student, but also a huge achievement for the teacher.
"Music is not about playing perfectly, it is about playing in a style that is perfect for you. Whether you get all of the notes right or wrong is not what matters, if you are having fun and enjoying yourself, that is the most important thing!"
2017- Present
Classical Guitar / Electric Guitar / Violin / Ukulele / Theory
RIAM (Royal Irish Academy of Music)
ABRSM (Associated Board of the Royal Schools of Music)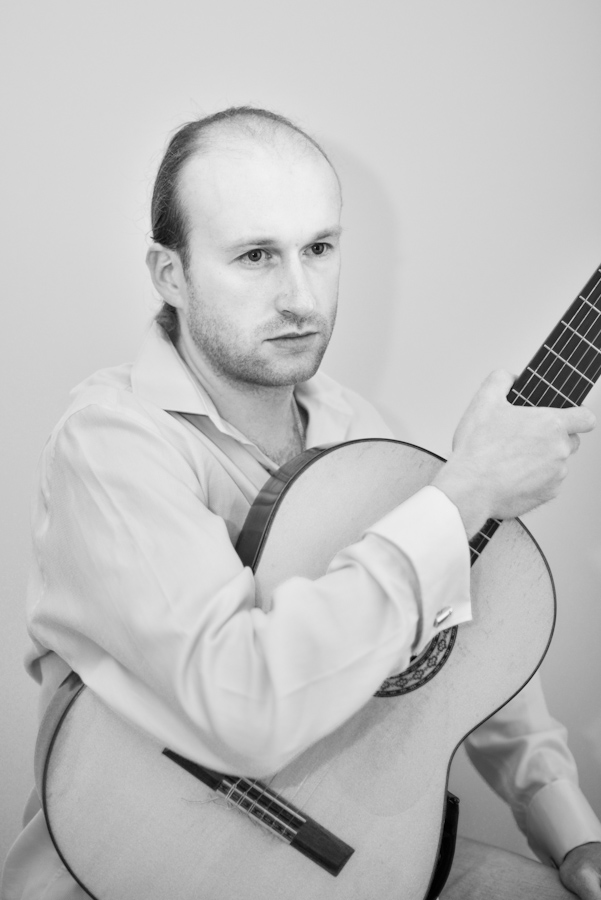 Andrii graduated from the Tchaikovsky National Music Academy in Ukraine (Degree in Music Performance). During his study at the Academy, he began performing solo concerts both locally and abroad. He has also given premieres of original works written by contemporary guitar composers. Since Andrii moved to Ireland he continued his career as a guitar teacher and performer. He occupies a deputy teacher position in Kylemore College and prepares students for RIAM/ABRSM examination. In competitions his students have achieved the following prizes: Second Prize on the Classical Guitar Competition in Dublin at RDS Feis Ceoil  in March 2016, Third Prize on the Newpark Music Festival in February 2017 and First Prize on the Classical Guitar Competition in Dublin at RDS Feis Ceoil  in March 2017.
"In the process of teaching and studying the most important thing is giving the maximum effort which leads to the best result. However, in performing and composition – the inspiration is the guide which should not leave even any of the audiences indifferent; furthermore it should give unforgettable elated spirit."

2017 – Present
Piano / Saxophone / Clarinet
RIAM (Royal Irish Academy of Music)
ABRSM (Associated Board of the Royal Schools of Music)
LCM (London College of Music)
Kevin teaches many styles including jazz, improvisation, classical, pop and rock. As a performer, Kevin has performed extensively throughout Ireland and Europe during his career of over 40 years, and he regularly gives piano recitals at the National Concert Hall in Dublin. Currently a member of the Clarinet section of the Dublin Orchestral players and the Kildare county Orchestra, he was previously principal clarinettist with the BBC Radio Leeds orchestra and the Yorkshire Symphonia. Kevin also teaches in Newpark School of Music and The Academy of Music in Tullamore.
"I like to bring a fun, creative and flexible approach to my lessons. Each class is uniquely tailored to suit the needs of the individual pupil, whether studying for an exam or just playing for fun."
2017 – Present
Piano / Guitar / Electric Bass / Music Theory / Junior Cert / Leaving Cert / Computer Music
RIAM (Royal Irish Academy of Music)
ABRSM (Associated Board of the Royal Schools of Music)
Robert teaches pop, blues, rock, jazz, folk, ear training, improvisation and general musicianship. His approach to music is to gear lessons toward the student's own interests and music tastes. Music education is a very broad area and the most important role as a teacher is to pass on a love of music and a life-long enthusiasm.
With a BMus Honours Degree in Music, majoring in Composition, Robert has over twenty years experience playing in bands and ensembles.  Currently a member of two original bands, 'Ana Gog' and 'Let's Set Sail', he has toured in Ireland, Europe and Asia. He has also written and recorded music featured in short films, television and radio.
Robert directs 'Brother Kevin Singers', a Smithfield based community choir formed to generate funds and awareness for the Bow Street Day Centre. Through his work with the choir he has gained substantial experience conducting, writing choral arrangements and organising charity concerts and events.
"Music is very important to me. The two aspects of my job that I take the most enjoyment from as a teacher are to see students improve and their passions for music to develop. These things tent to go hand-in-hand and I consider myself very lucky to be involved in a person's musical education and experience."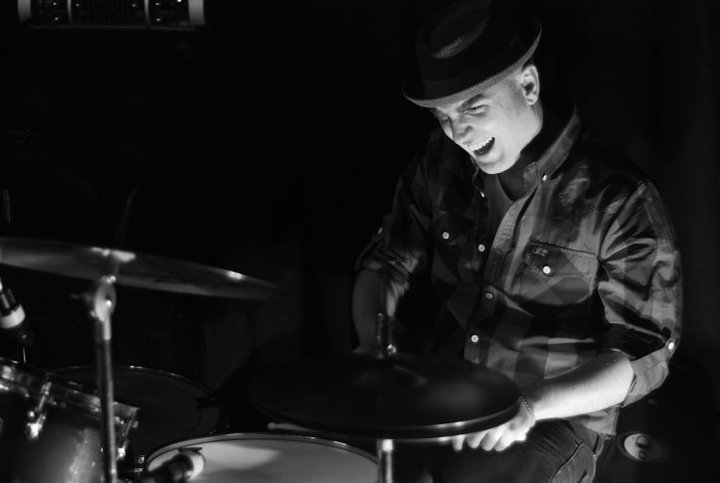 2017 – Present
Drums / Percussion
Trinity Rock and Pop, Rock School
Phil has been playing and teaching drums professionally since 2010. His studies have included 4 years at Drumtech (now BIMM) where he was awarded the Rhythm Scholarship and Vice Chancellor's Award. He subsequently achieved a First Class Hons degree (BMus in Popular Music Performance) and a distinction in his postgraduate studies (MMus in Music Performance). Phil also studied for6 years under the late Bob Armstrong, widely regarded as one of the best instructors in the UK. This has given him a strong technical and theoretical underpinning, a broad knowledge of styles and a deep understanding of technique.
In his teaching, Phil has worked with a wide cross-section of students, with a varying range of abilities, including students with visual impairment. These experiences have helped Phil develop a flexible and student-oriented teaching style. Phil also draws on his real world experience as a performer and, of course, his own experience as a music student, benefitting from studying under some of the finest drum instructors in Europe (Darryn Farrugia, Erik Stams, Justin Scott, Paul Elliott).
Before moving back to Ireland, Phil had been the drummer on the touring rock n roll tribute show, Be Bop A Lula, which had enjoyed acritically acclaimed run at The Ambassadors Theatre in the West End, London. Phil also became a much in demand rockabilly/rock n roll drummer, playing with a number of artists, namely The Obscuritones, The Boom Boom Booms, Sister Cookie, Wayne Hopkins, Danny McVey, Craig Shaw and Mike And The Rhythm Stars. He has played some of the biggest festivals in Europe dedicated to these styles, such as Bethune Retro and Americana in Tours (both in France) and Vintage Nostalgia (Wiltshire, UK). Phil has also played at the prestigious SxSW in Texas and Glastonbury Festival. Phil is currently the drummer with Dublin based indie-folk sextet The Crayon Set as well as playing with one of Ireland's best authentic Jamaican ska outfits, Skazz.
"Teaching drums is an absolute privilege. Each student is unique and I approach my lessons with that at the forefront of my mind. For example, grades and exams are great for providing targets and goals, but they are not for everyone. For some, learning an instrument is its own reward and they don't want to be hemmed into a structured syllabus. Personally speaking, I find both perspectives to be completely valid.
My students will have automatically earned my respect by deciding to start lessons. This is no easy pursuit. It's not easy for anyone, no matter what people say. To persevere through all the difficulties we will inevitably meet and come out the other side a better drummer will win my admiration and continued respect. Perseverance will reap truly transformative results.
Lastly, I feel my responsibility as a drum teacher is to not only offer precise and accurate instrumental instruction, but to nurture a love and appreciation of the drum set, the drummers we listen to and study and the songs these drummers play on. Whenever possible I encourage my students to bringin a song, drum groove or drum fill that they want to learn. The richness of music will never cease to put a smile on my face and it's always great to see a student jam through a song they've been dying to play for ages."
2017 – present
Piano / Trumpet teacher
RIAM (Royal Irish Academy of Music)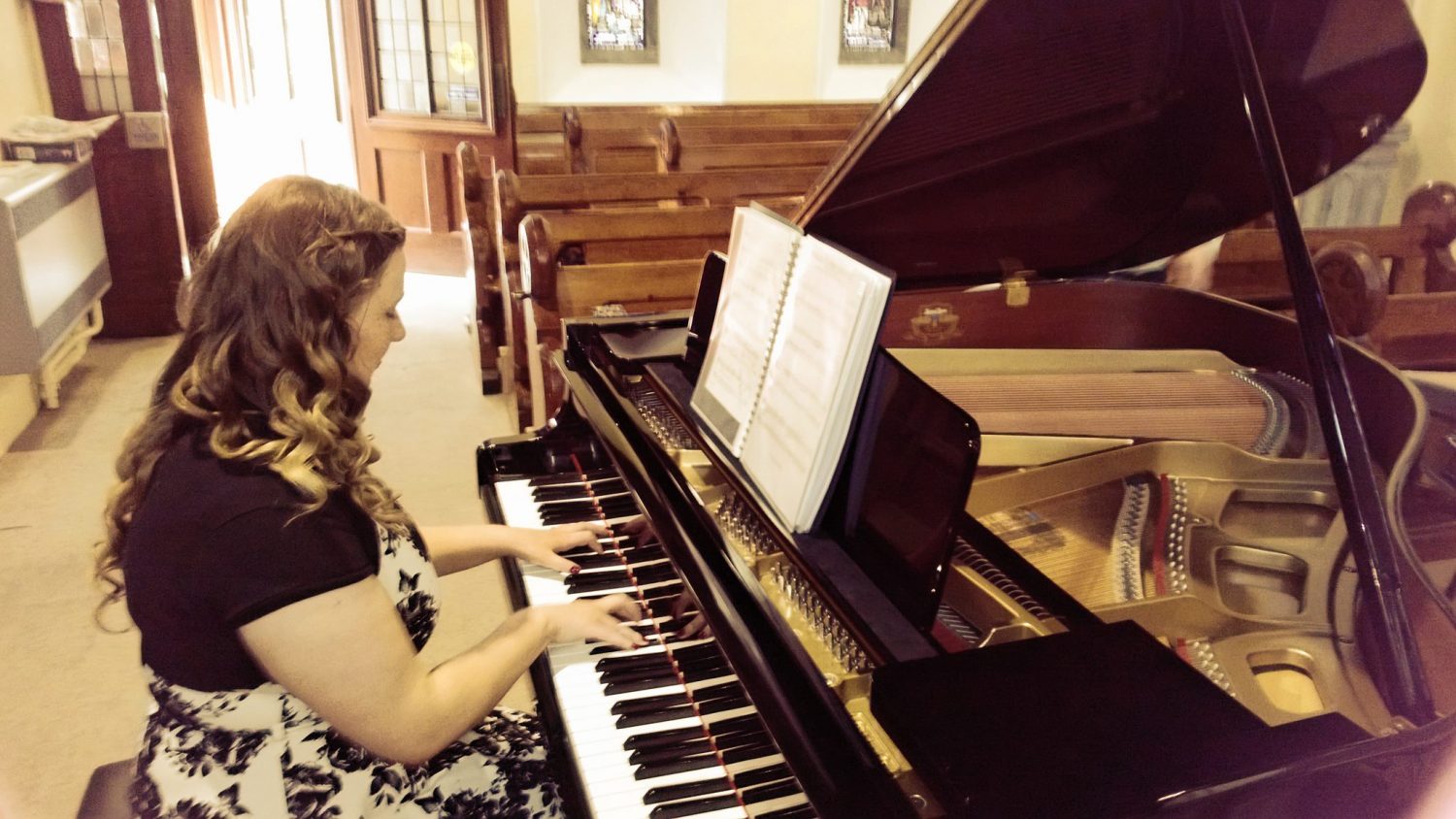 Emma-Lee graduated with a BA in Music from NUI Maynooth and has also studied trumpet at DIT Conservatory of Music. She currently works as a full-time trumpet player with the Defence Forces in Band 2 Brigade, Athlone. She is a member of Ardee Concert Band and has taught trumpet with the Ardee Concert Band School of Music since 2014. She has played with many other orchestras and ensembles in numerous locations throughout the years, including the RTE Concert Orchestra and the Irish Youth Wind Ensemble.
Emma-Lee teaches a wide variety of genres including pop, big band, jazz and swing. She is keen to focus on skills such as chord reading and playing by ear.  The emphasis is not only to focus on repertoire, but to teach students the techniques that will allow them to tackle pieces by themselves or allow them to cover repertoire in a shorter space of time. The importance of technique as well as sight reading and aural skills is highly important.
"Music is the most important aspect of my life and nothing gives me greater joy than seeing students develop a love and appreciation for it. My aim is to create a fun and relaxed atmosphere where students can express themselves as well as gain as much knowledge as possible."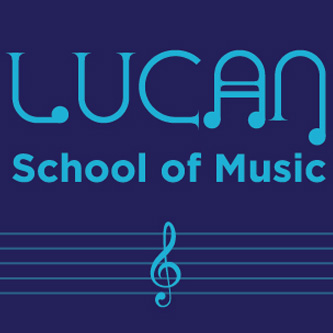 2018 – present
Voice / Piano / Guitar / Ukulele teacher
RIAM (Royal Irish Academy of Music)
RGT (Registry of Guitar Tutors)
LCM (London College of Music)
TRS (Trinity Rock School)
Sarah graduated with Higher National Diploma in Popular Music Performance (Hons), and a BCFE Diploma in Cornmunity and Group Music Teaching R.l.A.M (Hons).
Sarah teaches a wide variety of genres including Pre- instrumental, Pop, Rock, Band Coaching and Song writing. She also teaches in Newbridge School of Music and in Scoil Choca Naofa Kilcock where she gives group lessons of 'Rhythm and Uke' (Pre-instrumental and Ukulele), and has also taught Group Ukulele in Harolds Cross National School and Dalystown National school. Sarah's focus is to cater for each individual student, in style and ability, in groups or individually.
"From my experience everyone has music within them and has the ability to enjoy, learn and experience music. I enjoy teaching different musical styles from classical to rock, Musical theatre to Pop, as I believe that musical taste can be as unique as the individual. I believe that music education can begin at any age, and can enrich a person's life, bringing well-being, new skills and fun!"